About Chase India
Chase India is a public policy and advocacy advisory firm. We help clients create business impact, mitigate risks, drive social change and form long-standing collaborations with advocates and key stakeholders.
We guide private sector and not-for-profit organizations through the ever-changing policy and regulation landscape. Our in-depth and policy knowledge makes us well-placed to serve as trusted advisors to our clients in sensitive but crucial matters such as government engagement, creating social impact and planning strategic communications campaigns.
Chase India has offices in New Delhi, Mumbai, Pune, Hyderabad, Chennai and Bengaluru, as well as a vast network of affiliate partners and consultants, to give our clients a stronger national reach.
Chase India is subsidiary consultancy of Avian WE, itself a group company of WE Communications, one of the largest independent communications agencies in the world, headquartered in Seattle, Washington. For more than 30 years, WE has built real and meaningful relationships with clients and influencers, created work that connects with the audience's head and heart, and moved people around the world to positive action. The company's operations now span 100+ international markets, with 1,000+ employees and an ever-growing portfolio of global technology, health and consumer brands.
OUR VALUES
We believe that real growth is based on much more than just business results. Ever since our inception, we have focused on building a team that embodies our values — knowledge, passion, nimbleness, commitment and ethics.
Every day, we strive to nurture the three key pillars of our business model:
People First: As an advisory firm, our people are our biggest asset. We are committed to their growth (as they are to ours), and help design their roles and career paths to bring out the best in them and contribute to organizational goals.
Clients for Life: This philosophy is ingrained in each employee from the day they become a part of our team. Our drive to retain and grow existing clients and attract new ones that share a similar culture and values shows in our impeccable work and high standards of service.
Business Sustainability: We are proud to be good corporate citizens and believe that long-term sustainability begins with the choices we make today. As an organization, we strive to live our purpose responsibly, by making positive social, environmental and economic impact, not just for our industry but for society as a whole.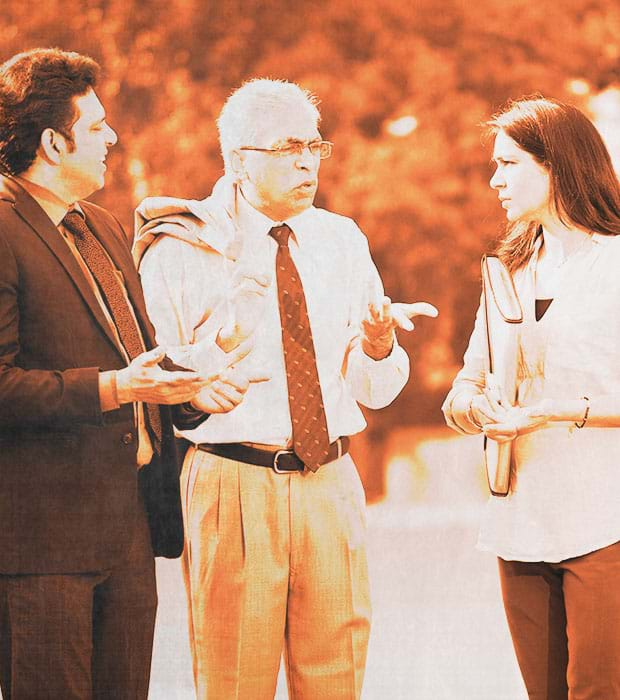 Awards
We deliver meaningful and impactful work for our clients and the industry notices. Learn more about the accolades our clients and we have received over the years.
See our awards list here »