Insights
Our team of experts is uniquely positioned to understand, assimilate and analyse a variety of issues, from the challenges of a globalised information economy to sustainability to cybersecurity, and beyond.
Our objective is to inform the public and the organizations contributing to policy discourse. With our eyes on the bigger picture, we chart roadmaps to a more sustainable, brighter future.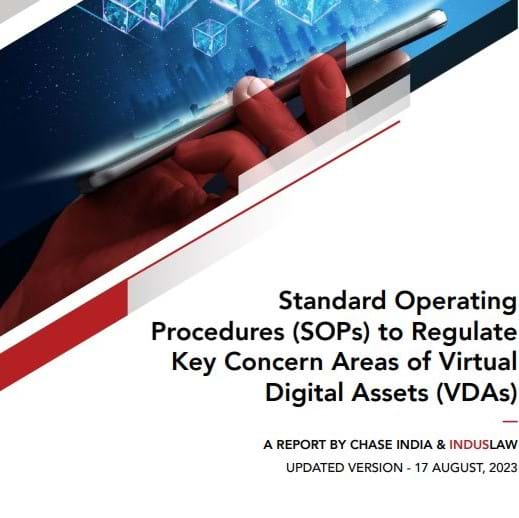 Standard Operating Procedures (SOPs) to Regulate Key Concern Areas of Virtual Digital Assets (VDAs)
The report describes a principle-based framework to address four major areas – i) Consumer and Investor Protection, ii) Access for LEAs to Address Fraudulent Activities, iii) Regulatory Arbitrage, and iv) Financial Stability which have been the key cause of concern for the governments and regulators worldwide. It also highlights enforcement mechanisms that can act as a guiding force to develop a sustainable ecosystem for VDAs.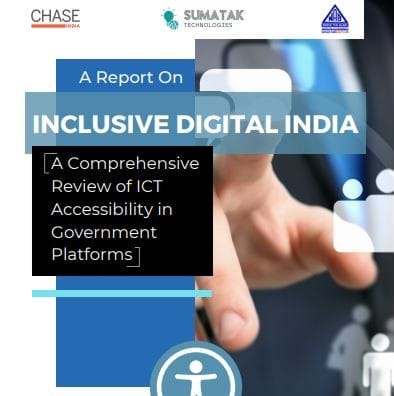 Inclusive Digital India
Joint report by Chase India in partnership with Sumatak Technologies & NAB Delhi assesses the implementation of web accessibility guidelines in e-gov websites and apps through technical assessment and user survey of persons with disabilities. The report recommends a comprehensive way forward for promoting ICT accessibility considering the technical assessment, responses to the user survey and the present policy scenario.
Whitelisting Framework for Digital Lending Apps (DLAs)
The report makes suggestions on the need for adopting whitelisting framework for India's digital lending apps (DLAs). It identifies 4 aspects – technological requirements, general establishment requirements, grievance redressal requirements and others. It proposes adopting the framework as Standardised Code of Conduct for DLAs to lay out model industry practices as well as formation of SRO and dedicating a nodal agency.
Impact Assessment of 1% TDS on VDAs
The report highlights the impact of 1% TDS on the ecosystem stakeholders of virtual digital assets (VDAs) post the implementation on July 1, 2022. The report also includes the key aspects of recent PMLA notification covering the VDAs. It focuses on the shortcomings of the investors' shift to grey market as a result of non-compliance of some trading platforms-cum-exchanges. Further, the paper suggests certain recommendations that may be taken up by the authorities to address the issue.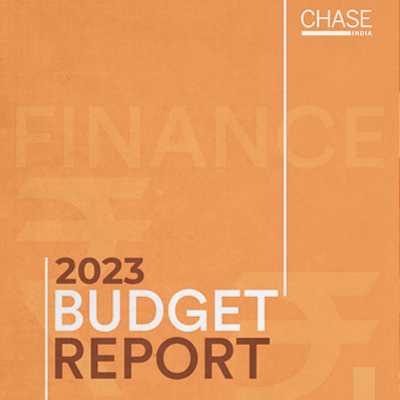 2023 Budget Report
Chase India captures key highlights of the Union Budget 2023-24. The report gives an overview of major announcements, ministry allocations and our analysis across sectors.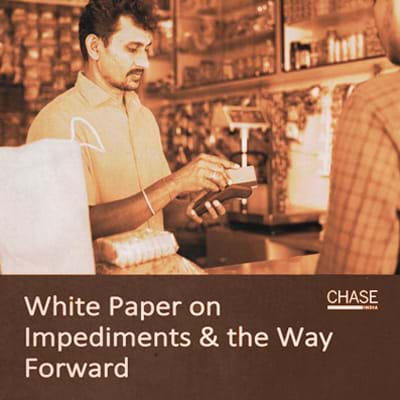 Impediments and the Way Forward On Proposed Extension of RBI's PA/PG Guidelines to Offline Payment Aggregators
As the RBI proposed to extend the existing Payment Aggregators and Gateways Guidelines to Offline Payment Aggregators, Chase India analyses the implementation challenges, and provided suggestions to address the concerns, to help contribute towards the government's vision of financial inclusion. It considers several provisions, including KYC norms and technology-related recommendations, which offline payment aggregators may find difficult to adhere to.
Roadmap for Policy Intervention for Virtual Digital Assets in India
With rapid developments taking place in the crypto assets industry, it becomes imperative to adopt a stable and robust framework to harness the potential of this growing industry and tackle the issues. Chase India captures different stances of various countries on digital assets, and presents the way forward to collaborate and reach towards building a roadmap for the policy intervention.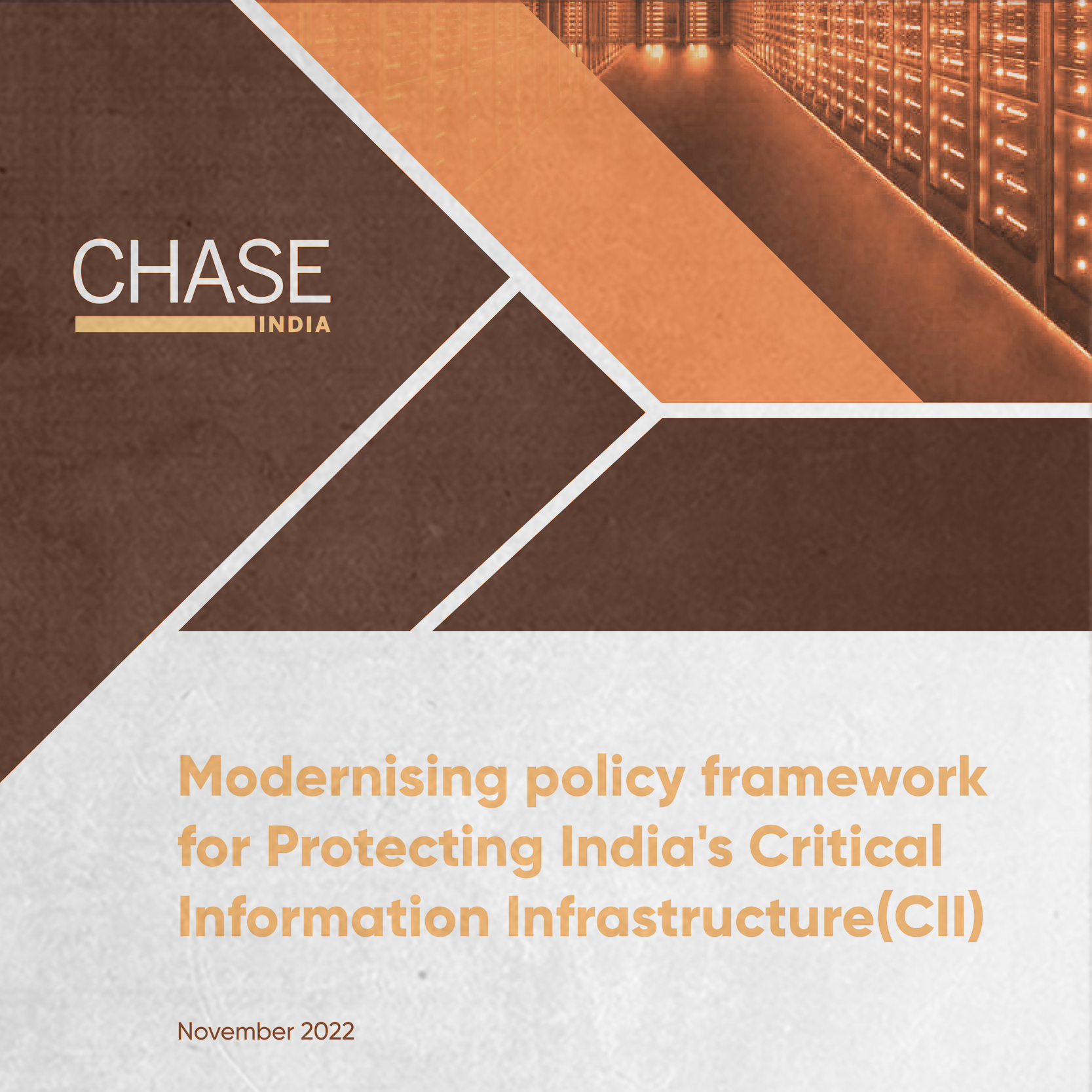 Modernising Policy Framework for Protecting India's Critical Information Infrastruction (CII)
Chase India highlights the need for a working group to conduct a comprehensive risk analysis of Critical Information Infrastructure (CII) in India and strengthen the protection afforded to CII in India. The report proposes that the working group should comprise cyber security experts from the Central & State Governments, Industry, think tanks, emerging start-ups, and academia for a comprehensive approach.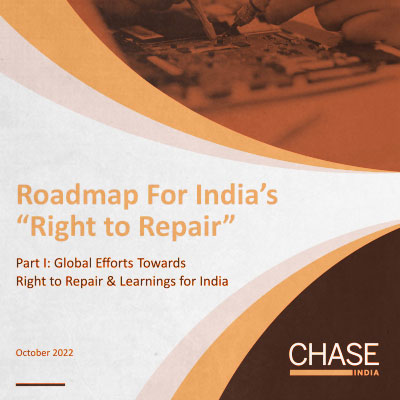 Roadmap for India's 'Right to Repair' - Part I: Global Efforts Towards Right to Repair & Learnings for India
'Roadmap for India's Right to Repair' is a first in a series of two reports. It undertakes a comprehensive analysis of the repair proceedings in the US, UK, EU and Australia and identifies key principles for the right to repair, suited to the Indian context. These principles are to be further analysed and developed with the help of relevant stakeholders to draft a Right to Repair Framework for India.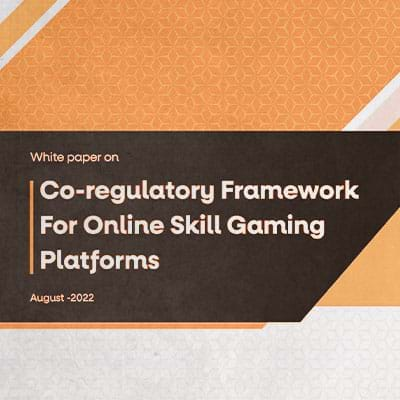 Co-Regulatory Framework For Online Skill Gaming Platforms
In our previous report titled "Regulatory Roadmap for Online Skill Gaming Platforms" we had inter-alia recommended setting up of a co-regulatory model for regulating online skill gaming industry. As a follow-up to the report in this white paper, we recommend a broad framework for co-regulation that balances the need for innovation and protection of the users in this ever-evolving sector.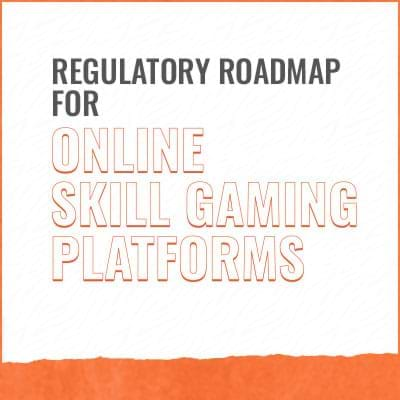 Regulatory Roadmap for Online Skill Gaming Platforms
Chase India highlights the need for a light touch regulation to regulate online skill gaming platforms, which have recently been identified as a new and emerging category of intermediaries. The report aims to offer a framework for a policy eco-system that ensures the growth of the industry and at the same time protects the users of online skill gaming platforms.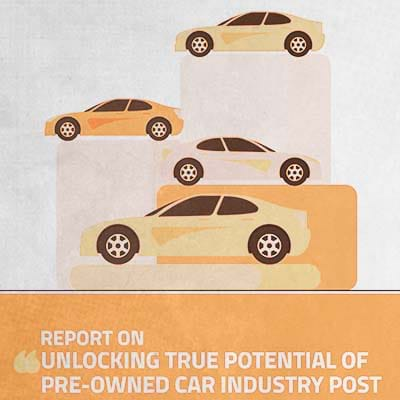 Unlocking True Potential of Pre-Owned Car Industry Post-COVID-19
Chase India and Consumer VOICE highlight the need to define 'motor vehicle intermediaries' (MVI) and regulate the fast-growing pre-owned car industry to ensure that consumers remain protected in the space, and the sector realises its growth potential. The report aims to offer a roadmap for a robust and resilient policy ecosystem for the used car industry.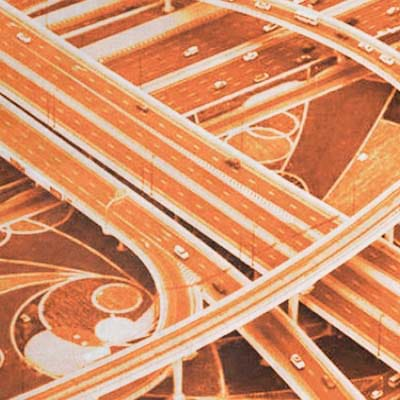 Potential Impact of COVID-19 on Auto, Aviation and Shared Mobility
The spread of COVID-19 brought the world to a standstill. Within the economy, transportation is one of the key sectors that drive growth in India. As the movement of people came to a halt, this sector was one of the worst impacted. In this report, we compiled and analysed the trends and predictions across these industries to give you an overview of the developments from across the board.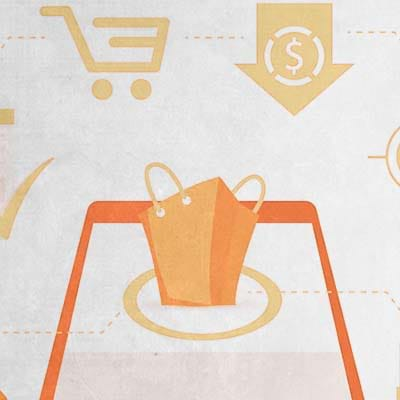 Consumer Empowerment Fortifying Consumer Protection in E-Commerce
Chase India and Consumer VOICE, a leading consumer protection group, released a report providing a detailed commentary on India's rapidly evolving e-commerce sector and the dynamic nature of challenges consumers face while conducting online transactions. The report puts forth actionable voluntary guidelines for the e-commerce industry, government and voluntary consumer organisations to promote the consumers' confidence.
Roundtable on Carbon Capture, Utilization and Storage (CCUS) Roadmap for India Event Report
The Earth Dialogues is the flagship policy discussion platform to examine topics related to various issues in the Environment, Climate Change, and Sustainability domain. It is a part of the 'Chase Dialogues' platform that brings together experts from the field of technology, health, energy, sustainability, environment, and climate change to discuss issues of pressing concern.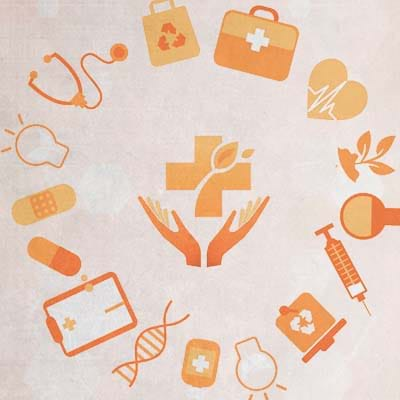 Sustainable Health Dialogue: Multi-Dimensional Approach to Ensuring Safe Blood Transfusion
Chase India established the Sustainable Health Dialogue, a series of policy discussions focused on developing India's capabilities for achieving SDG-3 (Good Health and Well Being). Sustainable Health Dialogue is a series of multi-stakeholder policy discussions with key persons for medicine, public health research, policymakers and legislators, regulators and industry, in various formats including roundtable sessions. Workshops, panel discussions and a task force to deliberate on narrowly-focused topical areas relevant to the Indian health system.