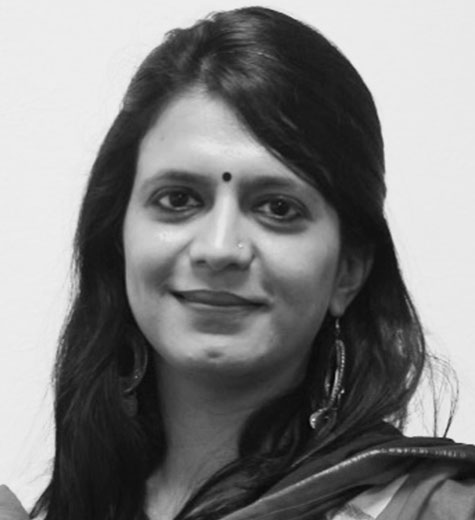 Suryaprabha Sadasivan
Vice President - Public Policy & FIPRA India Lead
Surya is at the helm of Chase India's dynamic practices in healthcare, energy sustainability, social sectors, and tourism. Her acumen encompasses diverse policy issues within these sectors and a keen understanding of India's stakeholder landscape. Surya's expertise combines strategic planning of outcome-focused policy and advocacy campaigns and fostering multi-stakeholder collaborations for her clients. ​
Surya has been instrumental in engaging with policymakers at the Central and State Government levels, Parliamentarians, and sectoral experts to shape policy discourse on various pressing social and business issues. She spearheaded the establishment of the "Sustainable Health Dialogue" platform at Chase. She actively sheds light on pressing policy topics through regular opinion pieces on various media platforms.​
Surya is an avid reader and ardent wildlife and nature enthusiast who passionately travels to various national parks to track tigers and other magnificent creatures. She is also a proud dog parent, caring for six furry companions. In all this, tea and music remain her constants.​
Education: Surya holds a Postgraduate Diploma in Public Relations and Corporate Communications from Xavier Institute of Communications, Mumbai, and an undergraduate degree in Economics from Symbiosis International University.​
LinkedIn: https://www.linkedin.com/in/suryaprabhasadasivan ​